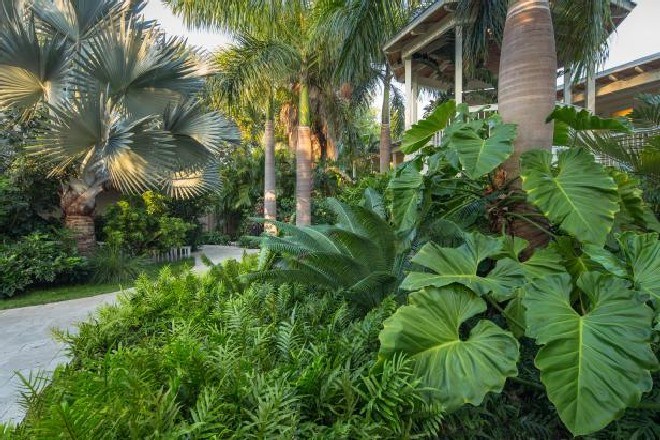 Residential and Commercial Tropical Landscaping Design
The landscaping designs that we create and specialized is the tropical landscaping design where palms are the main element of the design.
These landscaping installations are often requested to enhance the spaces around waterfront homes, restaurants, hotels, and beach bars that the owner is looking for that "tropical island/coastal feeling", or simply to create privacy with a touch of tropical elegance.
If you are a commercial customer or a home onwer looking for a tropical landscaping or for just that special beautiful palm to add to you existing landscaping, or for a total landscaping makeover we are here to help you to create you own lush tropical paradise. 
 Contact us for a free consultation today!